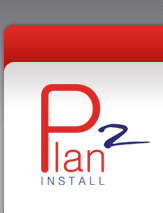 Training
The Construction Skills Certification Scheme was set up to help the Construction Industry to improve quality and reduce accidents.
CSCS cards are increasingly demanded as proof of the Occupational Competence of Subcontractors, for both Public and Private Clients and other Stakeholders. The scheme covers hundreds of occupations including the work carried out in Retail Display Installation so there is a card that is suitable for you.
Any subcontractor carrying out work for Plan2 Install must provide evidence of their CSCS qualification.
The quickest and easiest way to apply for a CSCS card is to use the SkillsDirect service by calling: 0844 248 5262 or following this link
http://www.cskills.org/supportbusiness/cardschemes/skillsdirect/index.aspx
Alternatively contact Plan2 Install to discuss how other members of the Team secured their card.
---