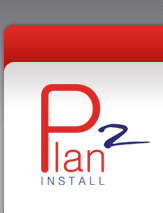 Project Management
As One of the corner stones of our business, the Project Management Team is key to the successful delivery of all work that Plan 2 Install undertakes.

From scheduling the work plan to an agreed CPA, creating the Method Statement and briefing the Field Team, contacting each Installation Site and monitoring the progress of a project, the Team are dedicated to keeping our Clients informed at every step of the way.

Our unique Asset Tracker Reporting Tool is second to none and keeps our Clients informed where each Project is up to at any point in time. Individual access means that Clients, Suppliers and our own staff can communicate through one source.
Our GOLD STANDARD project management service includes: -
Project Planning
Creation of Method Statement and other H&S related documentation
Work Scheduling
Installation team briefing
Project reporting via Asset Tracker
---