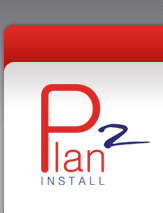 Company News
London 2012 Installation of Spectator Wayfinding Signage
Date: 19/06/2012
London 2012 Installation of Spectator Wayfinding Signage
Client:

St Ives plc – Service Graphics (on behalf of Transport for London and LOCOG)

Project Period:

10th January 2012 – 12th October 2012

Challenge:

The London Olympic & Paralympic Games provided the UK with an opportunity to shine on the world sporting stage. Transport for London required a partner to deliver the Spectator Wayfinding Signage Programme for the Games. With a fast approaching deadline and evolving brief, Plan 2 Install were commissioned to provide the survey and installation elements for the project.

Project objectives:

To provide effective Wayfinding signage on and around the London Transport network, enabling Games visitors to easily find their way to the Olympic venues.

To prevent overcrowding on the London Underground.

To convey the 2012 Olympic & Paralympic Games branding.

To meet London Underground Health and Safety regulations during installation and de-installation.

Brief:

Carry out a legacy survey at 107 Underground and Overground Stations to establish existing signage.

Prepare plans, descriptions, dimensions and photographs for each station that would generate data required for art working.

Conduct trial installations.

Develop Health & Safety programme specific to London Underground including the Quality, Environmental, Safety & Health (QUENSH) Conditions and Sentinel.

Establish multiple level communication strategy with key contacts at each station in line with Train Operating Companies (TOC) access agreements.

Installation of signage at all sites within programme over a six week period prior to the Games.

During the two weeks between the Olympic and Paralympic Games, remove all signage with the Olympic branding and replace it with the Paralympic branding.

At the close of the Games, remove, return, catalogue and recycle all materials used.

Additional brief as project developed:

Survey key interchange and venue stations for additional amplified Wayfinding signage and survey walking routes between stations and Olympic venues.

Installation of street signage between key venue stations to the venues themselves, including from Stratford Station through the Westfield Shopping Centre to the Olympic Park.

Install signage to support Olympic events outside of London – Cycle, Triathlon and Marathon Races.

Change signs overnight for specific events in the central London area.

Provide maintenance and rapid response services (24 hour) at all times during the Games at key venues and locations.

Provide signage for the athletes' victory parade.

Solution:

To achieve the brief, Plan 2 Install's key management team segmented the project work streams as follows:

a. the legacy surveys and associated administration,

b. Access and H&S,

c. Installer recruitment and training, and

d. Specialist Wayfinding surveys.

The surveys were completed within eight weeks with some larger or complex stations, requiring a four person team, five working days to complete. The survey data collated was used by the artwork team to generate a schematic bible for each site. It was therefore critical that the data was presented accurately and on time.

We worked with specialist Wayfinding consultants to create routes through complex Underground station passages to define and specify routes.

To meet strict H&S requirements, our specialist advisor ensured our installation teams were fully trained before carrying out any works. This included training 70 Installers on LUCAS, PASMA and Asbestos Awareness.

Trial installations were carried out at three stations, which allowed us to fully test all aspects of delivery prior to going live.

Reporting was streamlined at a pace and frequency in line with activity; weekly up to the installation commence date and then daily and hourly during the installation programme. One of the major benefits in having our account team based onsite was our ability to provide a responsive and proactive service.

Result:

Gold Standard Installation

15,000sq meters of self-adhesive vinyl applied during the installation.

1800sq meters of DiBond fitted within the London Underground.

1,800sq meters of TwinPlast fitted between stations and venues.

In excess of 150,000 signs installed.

85 Installers in the team.

All signs fitted before the opening ceremonies.

Full compliance with Health and Safety and Access requirements.

Contract Value £1.1m.

London looked Superb!
---