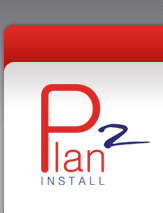 Company News
Arno Group - Dyson
Date: 31/10/2011
Dyson Floor Care Range Review in Comet Stores
Client:

Arno Group

Project Period:

October and November 2011

Challenge:

The Dyson Floor Care range in Comet stores was displayed on standard shop fixtures and lacked brand identity. It was agreed that the space occupied by Dyson could be re-fitted to convey the Dyson branding which would draw the shopper to the area and enhance the shoppers' experience. The new fixture components included new black back panels, plinth covers and various display and graphic elements covering five bays and one gondola end. There was also a requirement for a plug and play loom of power cabling for each bay to enable videoed product demonstrations via an LCD screen.

Project objectives:

To increase customer awareness of the Dyson brand in Comet stores.

To update and improve existing store fixtures.

To introduce live demonstration product and LCD screens with the ability to update content rapidly remotely.

Brief:

Collect component display parts from a number of manufacturers and collate them into a central warehouse.

Undertake sub assembly work on electrical wiring loom.

Pick, pack and collate individual store components.

Prepare store layout plans, installation brief, and RAMS documentation.

Complete Trial Installations.

Review and evaluate trial in terms of the equipment, installation and sales uplift.

Prepare installation schedule and contact individual stores to agree access and installation timelines.

Carry out installation programme.

Provide daily individual site reports using Asset Tracker.

Solution:

Plan 2 Install collected of all component display parts from 5 locations throughout the UK and delivered them into our central warehouse facility in Irlam, Manchester.

Sub assembly work on the wiring loom was carried out on the premises by our own qualified electrical engineers. All assembly of kits were collated and packed securely onsite for delivery to each of the 91 Comet stores over a two week period.

The three store trial installations were used as training sites for our Installation Area Managers, who then applied all lessons learned to train each of our teams on their first installation.

Plan 2 Install provided end to end project management for the roll out campaign and developed a communication plan with each store to ensure minimal disruption during the installation.

Progress reporting and activity including installation status was managed within our Asset Tracker system which enabled our management team and customer to view progress at any point.

Result:

Gold Standard Installation

91 sites installed.

Day time installation behind chapter eight barriers to ensure shopper safety.

Online Asset Tracker reporting with accompanying photographs.

28 Installers in the team across the UK.

Schedule completed as planned.

No snagging issues.

Contract value £36,000.00.

Increased sales for Dyson!!
---